Clinics & Events
Below is a list of available Horse Riding Clinics and other Brookfield Farms events.
Brookfield Welcomes Jennifer Derksen Clinic September 27-29, 2019
I began riding as an adult and was repeatedly discouraged by traditional riding instruction until I discovered 'Mary Wanless', a riding coach and author of several books, from the U.K. who's focus is rider biomechanics. Mary's instruction can be summarized by the following quote found on her web page : "The Ride With Your Mind' approach is a tremendous advance in teaching and learning. It shows any rider how to organize her mind and body in the same way as the riders we call talented'. This enables each person to learn the same feels and to achieve the same results. The techniques used are very streamlined. By increasing the rider's body awareness and using images which help her understand both what to do and how to do it, incredible improvements can be obtained in a very short time, defying traditional expectations." Prior to my exposure to the Ride With YourMind method, I successfully completed Equine Canada's Rider III in 2003.
I am a long-time student of Mary's and achieved her Mastery Level Certification in 2013. My experience in Mary's bio-mechanical methods is extensive and includes: having the honor of being a working student for two months at Mary's own Overdale Equestrian Center in the U.K. in 2004. I have attended Teachers Training clinics with Mary in Canada in 2008, 2009 and 2010 and again in May 2012 in Dayton, Ohio.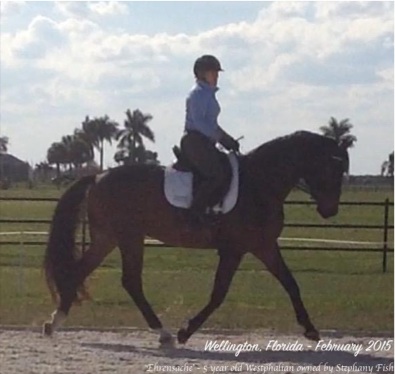 In October of 2013, I completed the Advanced Teacher Training in the UK. Most recently, I traveled back to the U.K. in April of 2014 for additional Teachers Training courses in lateral work and jumping. At each of these clinics I am provided the opportunity to learn Mary's techniques and teach students under her direct supervision. I regularly take riding clinics with Mary and other local instructors to improve my own riding. At the last two riding clinics I have taken with Mary in Florida, she has invited me to co-teach with her.
I have coached students of all ages and skill levels and repeatedly experience the incredible results attained when the rider gains an awareness of the biomechanically correct use their body to positively influence their horse.
Come join us for the Jennifer Derksen clinic September 27-29, 2019 at Brookfield Farms Equestrian Center. Call (716) 759-8200 to sign up.
---
Brookfield Farms is excited to announce we will be hosting a clinic with Grand Prix Dressage rider Leif Aho!

May 17-19, 2019
This clinic is open to the public for riding, as well as auditing. Leif has worked extensively with equestrians in the hunter/jumper community in Wellington, Florida working on their riding and biomechanics. Definitely an opportunity you and your horse don't want to miss out on! Contact us soon to reserve your spot.
Click here to download signup sheet (print and mail application).
Clinic with Leif Aho
Leif Aho is a FEI dressage trainer and USDF Gold, Silver and Bronze medalist, earned on self trained horses. Leif specializes in teaching correct rider biomechanics to achieve a horse and rider that are working together that are very balanced and classically trained.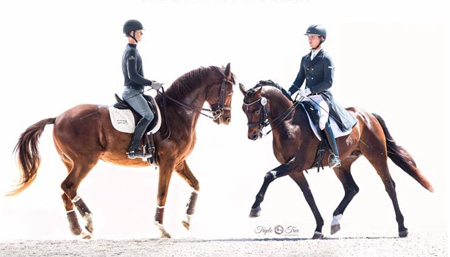 Leif will help you make small adjustments that make a huge difference in your effectiveness and your horse's balance. He uses word pictures and analogies to help you understand complicated movements and position adjustments in a simplistic way.
Leif has been training with Pan American Gold & Silver medalist, 2012 Olympian, Heather Blitz since 2011 as well as world renown bio-mechanic specialist, Mary Wanless. Both Mary and Heather have made a huge impact in his riding, training and teaching that he is able to pass along to his students and horses.
Leif has extensive experience training a variety of types of horses including Green broke to the Grand Prix, baroque to pony and has been able to bring out the best in all of them in a gentle and kind manner. Winter 2018 has been a successful season for Leif with the Oldenburg stallion, Classy Sinclair in the Prix St. Georges & the Intermediare-1 with scores often in the 70's and placing in the top of large classes; Leif is now aiming towards international competition this summer with Clasy Sinclair and the Grand Prix next winter season.
For more information on current clinics, please contact us.